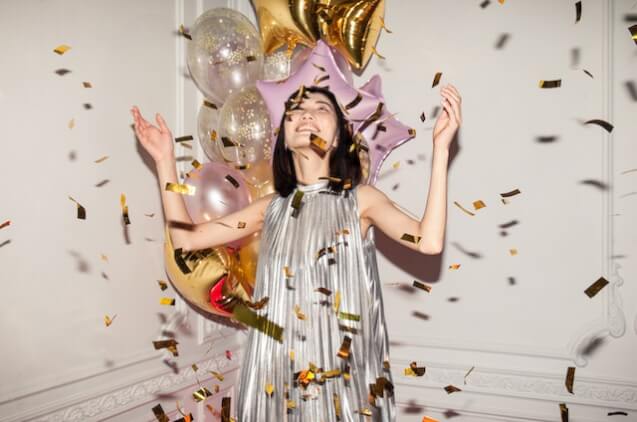 Creating memorable events is all about paying attention to the details. Every aspect contributes to the overall ambiance and experience, from the perfect lighting to comfortable seating arrangements. In this pursuit of perfection, event rental equipment plays a pivotal role. These rental options offer many solutions to transform any celebration into an extraordinary experience. The power of event rental equipment lies in its ability to enhance and elevate every aspect of an event, from aesthetics to functionality.
Moreover, opting for event rental equipment offers notable benefits. That includes cost-effectiveness and convenience, making it an ideal choice for event planners and hosts. This article will explore how event rental equipment can take your celebration to the next level.
Elevating the Ambience: Transforming Spaces with Rental Equipment
When creating a desired atmosphere for your event, event rental equipment can take your celebration to the next level – it becomes an invaluable tool. Whether it's a corporate gala, wedding reception, or birthday party, the right rental equipment can completely transform a space. There are many options, from elegant furniture to stunning lighting fixtures and exquisite decor. These rental options allow event planners and hosts to curate a unique aesthetic that aligns with their vision. One of the greatest advantages of event rental equipment is its flexibility. From sleek modern designs to vintage-inspired pieces, there is a rental option for every style and theme. This customization potential enables hosts to create a personalized ambiance that captivates guests and leaves a lasting impression.
Event rental equipment can take your celebration to the next level - a live band can deliver a mesmerizing performance.
Setting the Stage: Audiovisual Equipment for Unforgettable Experiences
From conferences to concerts, audiovisual elements can make a great impression. They have the power to captivate and engage audiences like never before. Event rental companies offer audiovisual equipment, including state-of-the-art sound systems, high-quality projectors, and large screens. These rentals give event planners and hosts the tools to deliver impactful presentations, mesmerizing performances, and immersive entertainment. Imagine a dynamic keynote speaker amplified through crystal-clear speakers, compelling visuals projected on a large screen, or a live band performing with pristine sound quality. Audiovisual equipment elevates the overall experience, enhancing the engagement and enjoyment of attendees.
Comfort and Convenience: Seating and Tenting Solutions
Ensuring comfortable seating arrangements for guests is crucial for creating a memorable and enjoyable event. Uncomfortable seating can quickly dampen the spirits of attendees and hinder their overall experience. You can rent a range of seating options, including chairs, tables, and linens, that can be tailored to the specific needs and style of any event. Renting these items saves the hassle of sourcing and transporting furniture and ensures that guests can relax and socialize comfortably. Additionally, rental linens provide an elegant touch, elevating the visual appeal of the event space.
Moreover, tenting solutions provide shelter and the opportunity to create a unique outdoor experience. Whether it's a garden wedding or a corporate retreat, renting tents allows for weatherproofing, creating a cozy and protected environment that enhances the overall ambiance. The combination of comfortable seating and tenting solutions adds a touch of convenience and luxury to any event, ensuring the utmost comfort for guests.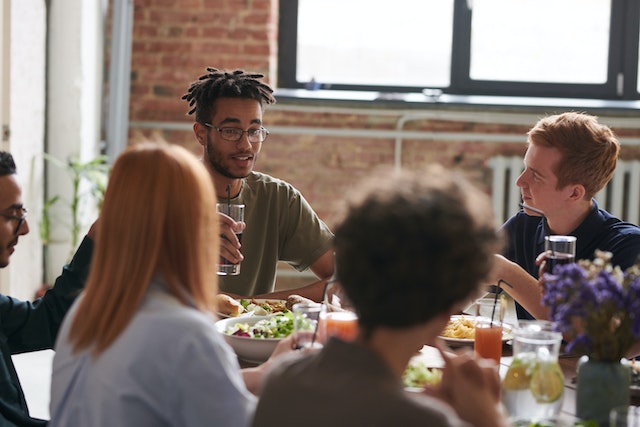 Make your celebration one of a kind with memorable culinary delights.
How Event Rental Equipment Can Take Your Celebration to the Next Level: Culinary Delights
A memorable event is not complete without delectable food and beverages. Renting catering equipment offers numerous benefits that enhance the culinary experience for both hosts and guests. First and foremost, that ensures efficient food preparation. From commercial-grade ovens and refrigerators to food warmers and beverage dispensers, event rental companies provide specialized equipment that facilitates smooth operations in the kitchen. These tools enable caterers and chefs to maintain the quality and temperature of the food, ensuring that every dish is served at its best. Specialty equipment guarantees the perfect serving temperature and adds a professional touch to the dining experience.
Moreover, rental companies offer a wide selection of glassware, flatware, and serving utensils, making it convenient to accommodate large gatherings. Renting these items eliminates the need to purchase and store a vast quantity of tableware, which can be expensive and impractical. Additionally, rental companies often provide a variety of styles and designs, allowing hosts to match the tableware to the event's theme or ambiance. The convenience of renting glassware, flatware, and serving utensils simplifies the planning process and ensures that guests enjoy high-quality table settings that elevate the dining experience. Professionals at City Movers advise you to hire professionals to transport your glassware and other delicate objects in the moving process. By opting for rental catering equipment, hosts can focus on creating delicious culinary delights and delightful memories for their guests without the hassle of managing and maintaining an extensive equipment inventory.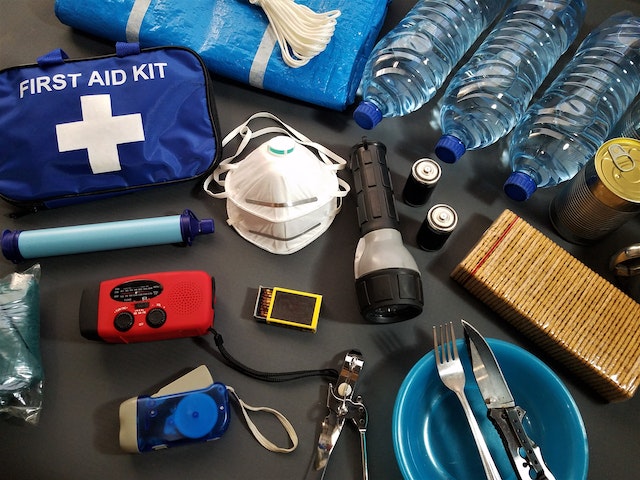 Safety should come first, so ensure you have proper safety equipment.
Safety and Security: Ensuring a Smooth Event with Rental Equipment
When it comes to hosting events, safety should always be a top priority. Proper safety measures are essential to protect guests and ensure a smooth and enjoyable experience for everyone. Event rental equipment plays a crucial role in maintaining security and crowd control. Rental companies offer safety equipment that you can easily incorporate into event setups. Barricades and fencing help establish boundaries and guide the flow of foot traffic, preventing accidents and creating organized spaces.
In case of emergencies, having readily available safety equipment is paramount. Rental companies provide essential safety equipment such as fire extinguishers, first aid kits, and emergency exit signs, essential for quick response and maintaining a safe environment. By opting for rental equipment, event organizers can efficiently address safety concerns without the need for purchasing and storing these items long-term. Ensuring safety and security through the availability of rental equipment gives hosts peace of mind, allowing them to focus on delivering an enjoyable experience for all attendees.
Conclusion
In conclusion, you should never underestimate the power of details in event planning and execution. Every aspect, from the ambiance to the culinary experience, creates memorable celebrations. Event rental equipment enhances these details, offering customization, convenience, and cost-effectiveness. So, when planning your next celebration, remember that event rental equipment can take your event to the next level. Consider the wide range of options available and let the power of this equipment elevate your celebration to new heights. Event rental equipment can take your celebration to the next level!