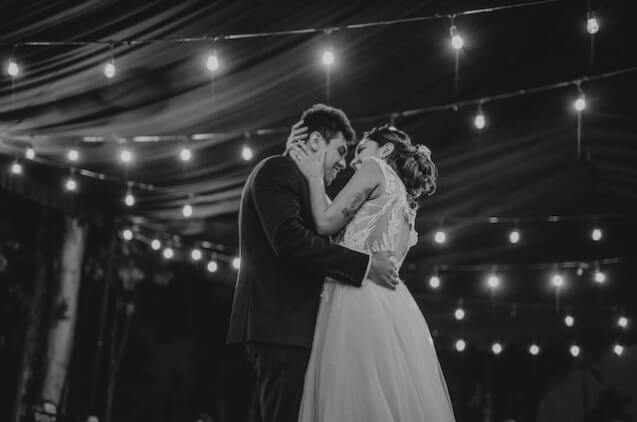 Weddings are monumental events filled with love, laughter, and joyous celebrations. Yet, beyond the glitz and glamour, the magic lies in the meticulous planning and selection of details that orchestrate the event. From the expansive venue to the smallest ornament, everything contributes to the final grandeur. One such crucial aspect is choosing the right wedding rental items, an area often overlooked amidst the excitement of dress shopping and cake tasting. However, with careful consideration and research, it is possible to plan a dream wedding without going broke.
Whether you are planning an intimate ceremony or a grand extravaganza, these wedding rental items form the backbone of your special day, providing functionality and contributing significantly to the overall aesthetics. They offer the chance to personalize your wedding, imbuing it with a unique character that resonates with your love story. However, some wedding rentals tend to slip under the radar during the planning process. Uncovering these can transform your event into a truly unforgettable experience.
Top 5 Essential Wedding Rental Items to Consider
While planning your special day, it's important not to underestimate the significance of wedding rentals. These items contribute to the overall success and aesthetics of your event, going beyond mere convenience. Whether it's portable restrooms for outdoor venues, specialty table linens, or charger plates, each rental item adds functionality and elegance, creating a remarkable experience for you and your guests. It's worth noting that some of these items may not be commonly considered during wedding planning, but they have the power to transform ordinary spaces into stunning settings. By incorporating these often-overlooked rental items, you can plan an eco-friendly wedding that enhances comfort and leaves a lasting impression on everyone in attendance.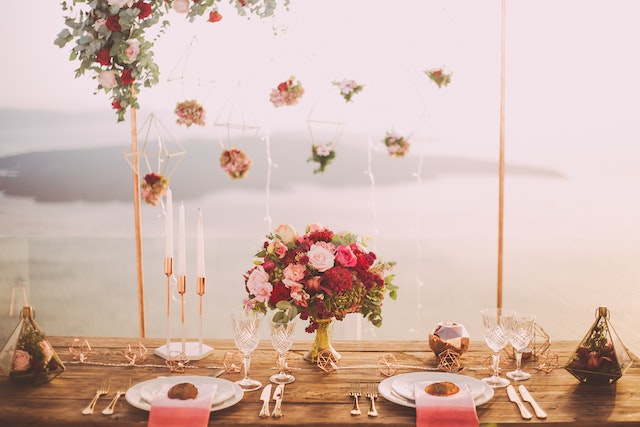 Transform your wedding reception with stunning tablescapes using wedding rental items.
PORTABLE RESTROOMS FOR OUTDOOR VENUES
When planning an outdoor wedding, one crucial aspect that often gets overlooked is the need for portable restrooms. While it may not be the most glamorous topic, having adequate restroom facilities is essential to ensure the comfort and convenience of your guests. Portable restrooms are a practical solution that provides the necessary amenities while blending seamlessly into the outdoor setting. From standard units to luxury trailers, there are various options available for rental, each with its own set of benefits. Luxury trailers, for example, offer spacious interiors, running water, air conditioning, and even decorative elements, providing a more upscale restroom experience for your guests.
Dance Floor Rental
A wedding reception is incomplete without a dance floor, as it sets the stage for joyous celebrations and memorable moments. Renting a dance floor not only ensures a designated space for dancing but also adds an element of elegance and sophistication to the venue. Depending on your preferences and the overall theme of your wedding, you can choose from a variety of dance floors available for rent. From classic wooden parquet to LED-lit floors that can change colors and patterns, there are options to suit every style and ambiance. A well-designed dance floor creates a focal point and encourages guests to let loose and showcase their moves. Experts at Best Movers NYC advise you to find the best moving company for transporting and setting up your dance floor. You can utilize a reliable database of moving companies specializing in event rentals and logistics, ensuring a hassle-free experience for your big day.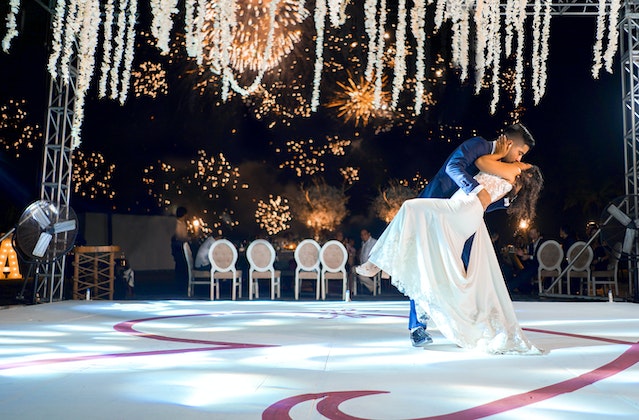 Create magical moments on the dance floor: Celebrate love and joy through dance.
Charger Plates
While charger plates may be an underrated detail, they can make a significant impact on the overall dining experience at your wedding. One of the essential wedding rental items, charger plates are large decorative plates that are placed beneath the main dinner plates to add elegance and style to each table setting. They not only provide an extra layer of visual interest but also serve a practical purpose by catching any spills or crumbs and keeping the tablecloth clean. Charger plates come in various styles, materials, and colors, allowing you to customize them to match your desired aesthetic. These rental items can elevate the dining experience, impressing your guests and adding a refined touch to your wedding reception.
Specialty Table Linens
Table linens may seem like a minor detail, but they can have a significant impact on the overall aesthetics of your wedding reception. Special table linens allow you to add personality and style to your event. Whether you opt for luxurious satin, delicate lace, or vibrant patterns, specialty table linens can elevate the look of your tables and tie together the entire decor theme. From tablecloths to napkins and table runners, there is a wide range of designs, materials, and colors available for rent. By selecting specialty linens that complement your wedding colors and theme, you can create a cohesive and visually stunning dining experience for your guests.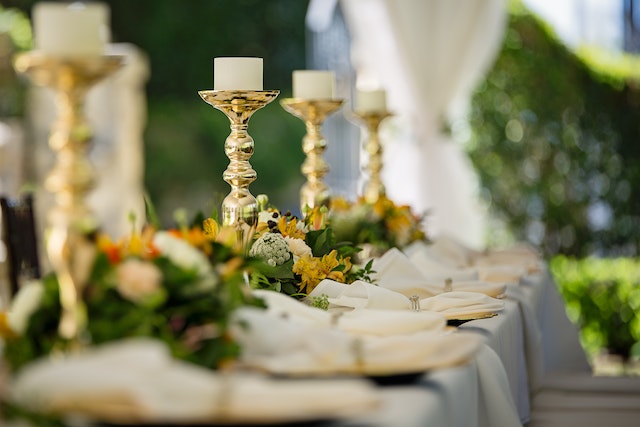 Elevate your wedding dining experience
Tent Accessories
For couples opting for outdoor weddings, tents are a popular choice to provide shelter and create a cozy atmosphere. However, it's essential to consider the various tent accessories that can significantly enhance the overall experience for you and your guests. Tent heaters, for instance, ensure a comfortable temperature during colder seasons, allowing everyone to enjoy the celebration without feeling chilly. Fans and cooling systems are equally essential in hot climates, providing relief from the summer heat. Additionally, carefully selected lighting options can transform the tent into a magical space, whether it's through soft and romantic string lights, elegant chandeliers, or colorful uplighting. These tent accessories, along with incorporating greenery into your event design, create a welcoming ambiance, add a touch of charm to the outdoor venue, and contribute to an eco-friendly wedding celebration.
Conclusion
While wedding rental items may not be at the forefront of your mind during wedding planning, they play a crucial role in ensuring a memorable and extraordinary event. From portable restrooms and dance floors to tent accessories, these often-overlooked items contribute to the convenience, aesthetics, and overall success of your wedding day. By paying attention to these details and selecting the right rental items, you can create a unique and unforgettable experience for you and your guests. So, as you plan your wedding, remember to consider these essential rental items and let them elevate your celebration to new heights.