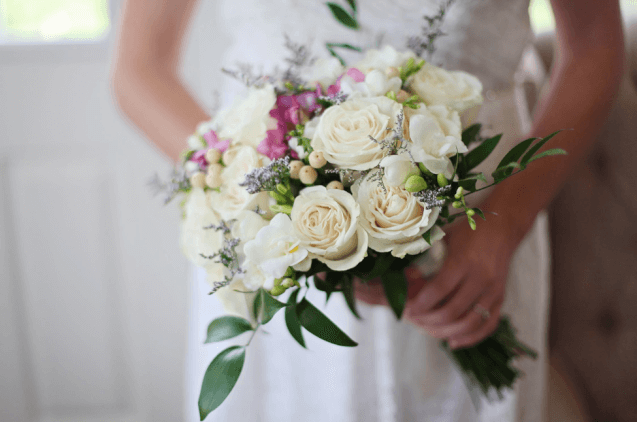 5 Simple Steps to Prepping Your Home for Your Wedding Day
Are you making plans for your wedding? Between the cake, the flowers and the guest list, you have a lot on your plate when it comes to planning your big day. But have you thought about how you'll prepare your home? Since you'll likely be hosting guests for gatherings, pre-wedding activities, or even the ceremony and reception, you'll want to be sure your house is ready. Here are a few simple, inexpensive ways to set up your home before your wedding:
Make Sure Your Home Stays Clean
Before your big day, you're likely going to put a lot of effort into getting your house organized and clean. As your wedding day gets closer, you should be able to focus on prep, rather than cleaning up and keeping things tidy. If you're planning on having a lot of company in the days leading up to your wedding, a robot vacuum can help you keep your floors spotless, with no effort from you. Simply power it on and let it do the heavy lifting when it comes to dirt, dust and hair on your floors. Check out the best options on the market here, and make keeping floors clear a snap.
Rent Extra Items Instead of Buying Them
If you're hosting any gatherings in your home before your wedding, you are very likely to need some extra items to accommodate your guests. Paper and plastic plates, cups and dinnerware can be a convenient option, but you may want something more sophisticated and environmentally friendly. Renting items is a wonderful way to get what you need for your big gatherings without having to buy them! You can rent just about anything you can think of, from wine glasses to tents to decor. With rentals, you won't have to worry about where to store all those extras after the party is over, and you can keep your cost lower as well.
Keep Everyone Calm and Cool
Weddings are happy occasions, but they can also be stressful. When you have a whole house full of people, it's important to keep everyone comfortable. Set the temperature in your home a bit lower to keep everyone cool as they get ready. If it's particularly warm, try picking up some stylish paper fans for a cute way to help guests stay comfortable. To keep tensions low, use calming scents, like lavender and cedarwood, throughout your house. Oils or candles are a good way to add some soothing scents to your home and calm your nerves before your big day. On your wedding day, lighten the mood with music, opt for wedding dance songs that set the tone for fun that everyone can join in and dance to.
Plan Some Simple Meals
The last thing you want to worry about now is cooking, especially if you have a ton of guests. But eating healthy will ensure you stay focused and energized. So before your guests arrive, plan out some easy meals and snacks to keep on hand. Slow cooker recipes are good options for preparing healthy meals with minimal effort. You can even freeze some meals ahead of time and pop them into your slow cooker during the days your guests are around. Portion out some healthy snacks as well, and keep them in the kitchen for guests to munch on during those crazy, busy days.
Put a Plan Together for Pets
If you have pets in your home, you need to have a plan to keep them safe during all the festivities. You can include pets in wedding plans or look for someone who can care for them while you are away. If you're having your wedding in a different location, hiring an in-home sitter to look in on your pets will keep you from worrying. Planning on some parties at home? Boarding your pets may be the way to go for anxious animals or those prone to escape.
Your wedding should be one of the happiest, most memorable days of your life. Take some of the stress out of your big day by taking some modest steps to prepare your home for all the guests and excitement. Congratulations on your wedding!
Photo Credit: Pexels
Written by: Alice Robertson
Alice Robertson began her career in the home organization industry as a professional house cleaner. After cleaning and organizing her clients' homes for years, she decided to open her own home organization business. Over the years, she has built an impressive client list, helping to make spaces in homes and businesses more functional. She recently created tidyhome.info as a place to share the great cleaning and organizing advice she has developed over the years.