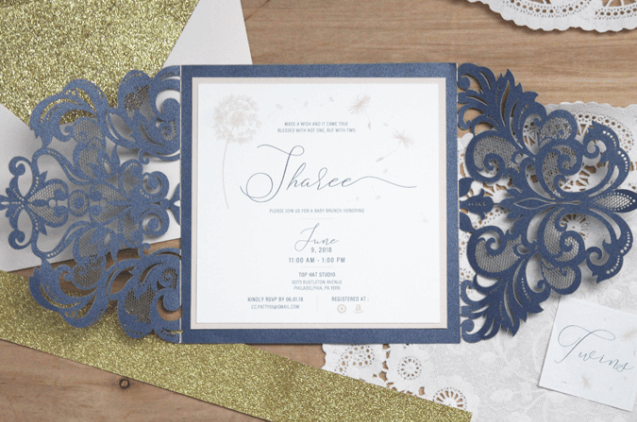 Photo Credit: RentALL Affairs
Blushing Baby with a Touch of Navy Shower
Expectant Mom's always get the question, "What are you having?". For a select few, their response is, "It's a surprise, we are waiting!". I was one of those Moms. I did not find out the gender of my now 5-year-old son. The frequent questions from concerned friends and family were, "How will you pick a theme for your baby shower?", and "What will your babies wear?". I assured them, and I will assure you that the clothes are not an issue. They sleep in basic onesies and nighties in the beginning anyway. Then, you get to use all those awesome gift cards you received to buy the clothes you want for your baby! As far as the shower goes, keep reading.
RentALL Affairs has some experience with gender neutral showers and has found some awesome ideas to assist Moms who choose to "Be Surprised".
This June, I had a shower for my soon to be born boy/girl twins. I wanted something different than the typical baby blue and baby pink shower. I chose to go with a navy blue and blush theme instead. It was elegant and memorable.
Another soon to be Momma was surprised with a similar theme for her soon be baby. Kelsey's Baby Shower was unique because she did not know the gender of her baby and went with a navy and blush floral design. We love the gold accents!
The blush and navy color scheme, also pairs perfect for the trending and popular gender reveals!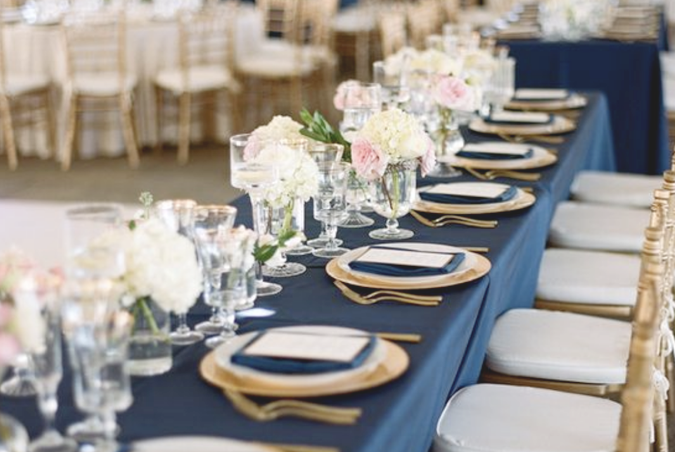 Photo Credit: Deer Pearl Flowers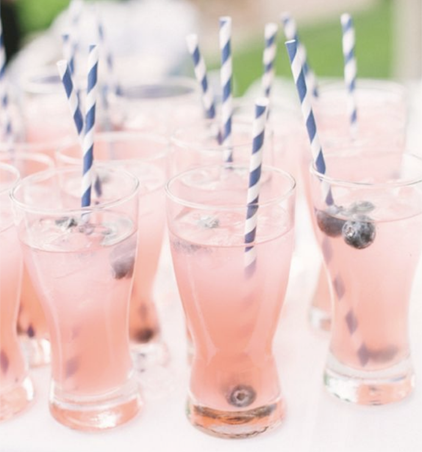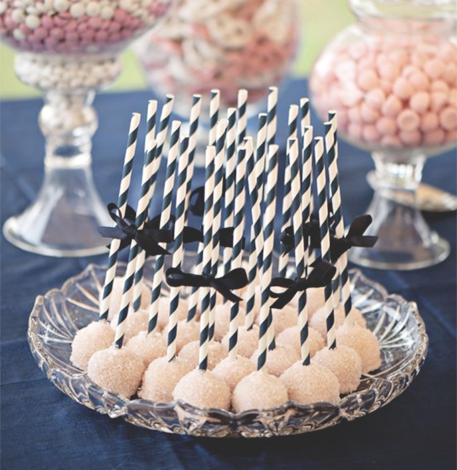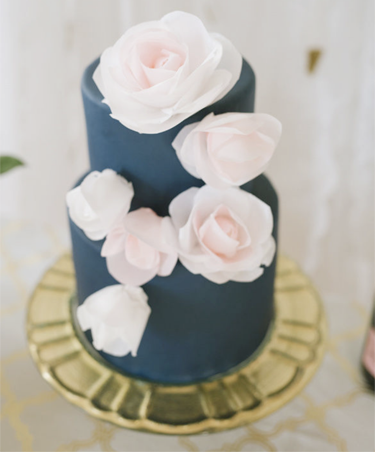 Photo Credit: Wedding Mania