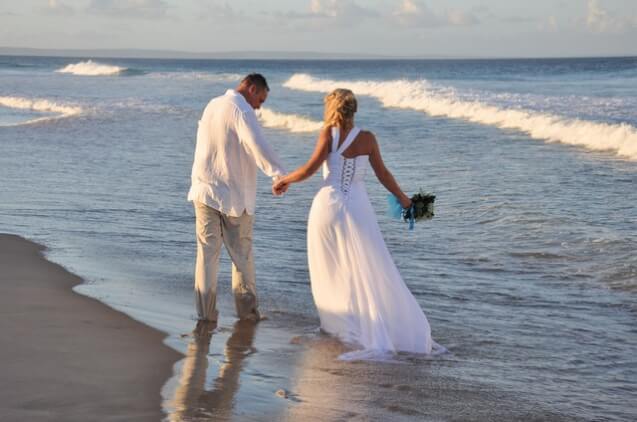 If we were talking about a traditional wedding, everything would be clear. With a few exceptions, the bride and groom cover the wedding expenses. Period! However, if you are planning to marry the love of your life in an exotic location, matters can change. The bride and groom can choose what they will pay for, but the guests can do the same. At the same time, there are some common or typical expenses that the couple should cover. But, if you've never been to a destination wedding, you are not expected to know them. As a result, we wrote this article on destination weddings to address the issue of who pays for what. Continue reading to learn how to avoid unpleasant talks about who should pay for what at your wedding and guarantee that everyone has a good time.
Plan your expenditures
Before you send out the invitations to your guests, you should do a bit of planning. Destination weddings can be harder to plan than traditional weddings, so you need to consider every detail.
First of all, you need to have a budget. Even if your wedding destination is not so expensive, you need to know what expenses you can afford to cover. For example, can you pay for a full reception, or will you have to treat your guests to a nice meal at a restaurant? Can you pay for transportation around the area for your guests, or do they need to cover that also?
After you've finalized your budget and addressed all the cost-related questions, it's time to talk to your guests. Letting them know ahead of time what expenditures they will be responsible for and what will be your responsibility will help prevent any misunderstandings. Also, if there areguests that would like to attend but are in a bad financial situation, you will know on time and maybe be able to help. No one says that you can't pitch in for some of your guests if you can afford it. However, make sure that it stays a private matter.
Let's now go over the etiquettes of destination weddings and see who pays for what.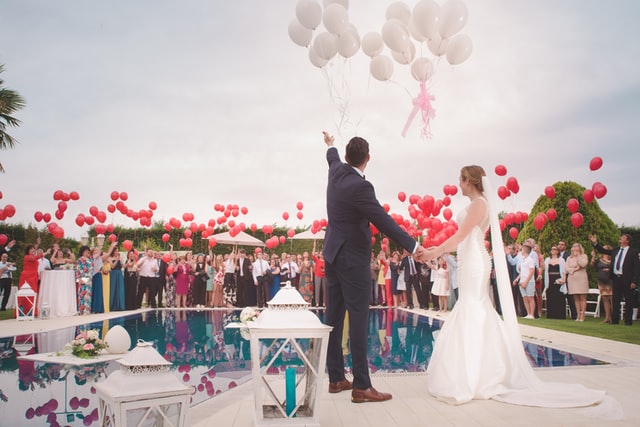 Depending on how extravagant you want your destination wedding to be, you need to think about who pays for what. Some of your guests might not be able to afford it.
Who pays for transportation?
Whether it is a plane ticket, a train ticket, or gas, the bride and groom are not responsible for covering those expenses. How come? The explanation is quite simple. Consider the following scenario: you have to organize the transport of 100 people from different cities to the same destination. All at the same time, if possible! It sounds exhausting, and it is. The fact that the wedding is not in your backyard does not make it your task to ensure that the guests arrive at the location. Even if you did host the wedding at home, it would still be the responsibility of those who live abroad to ensure that they arrive at the wedding.
However, you must announce to your guests on time that the wedding will be taking place in a different country. That way, they will have enough time to budget and make reservations until the date.
Who covers the accommodation cost?
If you have your destination wedding on a tight budget, we have some good news. The couple doesn't cover the cost of accommodations! At the same time, you can offer to pay for close family members' lodgings if you can afford it.
Yet, if you're planning a move and a wedding, for example, that's not an option anymore. You will need all the money. However, you can move on a budget. You can cut your expenses here using some simple tricks. For instance, you can ask family and friends for free packing supplies and a helping hand. Also, you can downsize your belongings before packing them, thus lowering the number of items you need to move. This way, you might be left with enough money to pay for some of your closest guests' accommodations.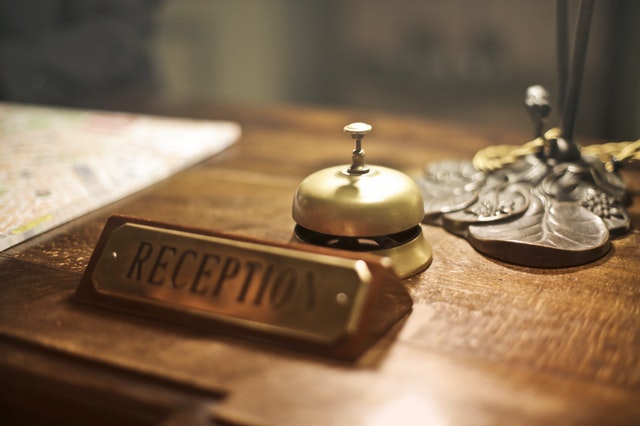 Your guests should cover the expenses for the accommodation for your destination wedding unless they need financial support.
What about the food?
When you're planning a wedding on a budget, you seek ways to save money wherever you can. You give up on expensive venues or look for cheaper flower options, but one thing you can't cut out on is the food. However, when it comes to destination weddings and who pays for what, no one will expect you to cover the cost of all the meals for your guests. The rehearsal dinner, wedding party, or reception are enough to drain your bank account. As a result, it is not your responsibility to pay for all of your guests' extra-celebration appetites. What they eat or drink at the hotel should be covered from their pockets.
Still, if you would like to have some bonding time with your guests, you can organize brunches or luncheons where you can invite them all or just a few close ones. That way, you will secure at least one meal for them for a day. Also, you can have a welcome party where food and drinks are involved. It will be highly appreciated if you greet your guests with a warm meal after a long journey.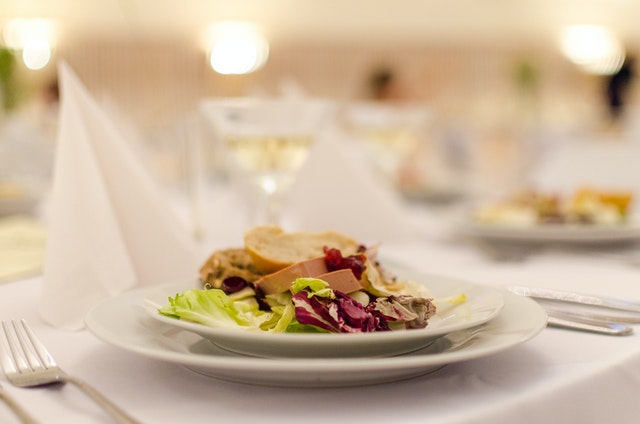 The food at the destination wedding reception is paid for by the couple. Guests should pay for all other meals.
Some of the who pays for what issues at destination weddings are easy to settle. Others, on the other hand, can be debated. In the end, it's up to each couple to organize their wedding as they wish. However, before you book a destination, talk with your partner and guests to determine what would work best for all of you. That way, you can have your dream wedding, and your guests will have the time of their lives.