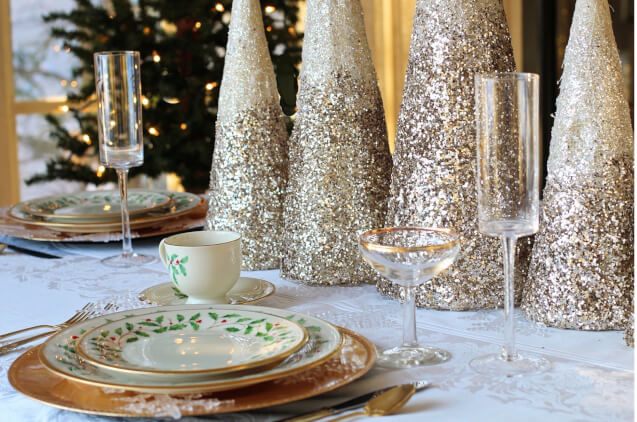 Photo Credit: Pixabay.com
Here's a key thing to know about throwing a successful holiday dinner party: no matter how it turns out in your eyes, your guests are going to see the effort you put into it and be grateful for all of your thoughtfulness. Even with that in mind, planning a holiday get-together can put the pressure on. Our tips will help you keep your stress at bay from start to finish.
Keep it simple, and stay organized
As with most things in life, when hosting a dinner party, it's better to do a few things really well than to do a lot of things mediocrely. When planning your dinner and activity itinerary, don't be overly ambitious, and keep yourself organized with handy checklists and timelines.
Holiday Party-Planning Timeline
How to Throw A Fabulous Holiday Party on a Budget
Visit Angi for Well-Reviewed Local Furniture Cleaning Services
Don't start your cooking too late
The sooner you can begin the prepping and cooking process, the better. The good thing about dinner parties is that you can actually make a lot of dishes in whole or in part ahead of time, or you can break out the slow cooker and Instant Pot to make life simple on the big day.
Easy Crock-Pot Holiday Dinner Recipes
10 Great Make-Ahead Holiday Appetizers
15 Quick and Easy Holiday Desserts
Accommodate dietary restrictions
You probably can't accommodate every little desire of each guest, but you should ask everyone who RSVPs if they have any special dietary restrictions. There are lots of delicious and simple recipes that will give every attendee something delicious to eat.
Kosher Appetizers and Starter Recipes
50 Gluten-Free Holiday Side Dishes
7 Holiday Side Dishes Even Picky Kids Will Love
Don't forget the decor
When it comes to decorating, don't forget that your biggest resource is the internet. Sites like Pinterest are your friend for providing inspiration, or check out some of our favorite holiday decor ideas.
Connect with Rentall Affairs for All the Party Decorations You Need!
10 Easy DIY Holiday Centerpieces to Dress Up Your Table
Awesome DIY Holiday Wreaths
One final tip: it's your dinner party too, so enjoy it! When we host, we often forget to take a seat and enjoy the fruits of our own labor, but it's truly an essential way to make sure your party is stress-free.