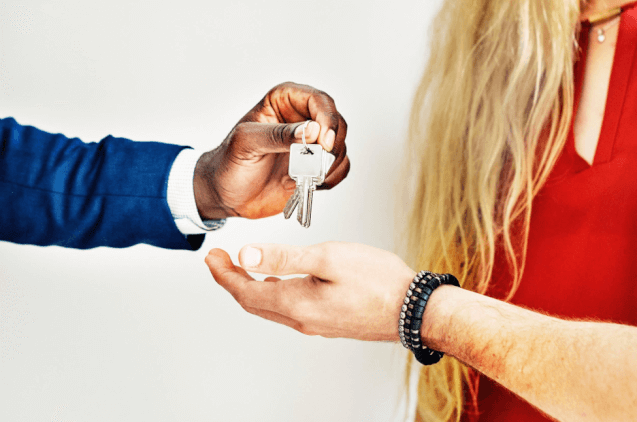 How to Successfully Buy a Home While Planning Your Perfect Wedding
Planning your wedding and trying to buy a new house at the same time sounds like an impossible feat. If cramming both of these time-consuming tasks together sounds like a world of stress, you might find solace knowing that it has been successfully done before. With some budgeting and smart planning, it really is possible to buy a house, get moved in and pull off the perfect wedding all at once.
Start Planning ASAP
The more time you have before your wedding and home purchase, the better prepared you'll be in terms of both time management and monetary savings. Many couples get the majority of their wedding planning done months in advance so they can prioritize home-buying tasks closer to the wedding without feeling overwhelmed. House hunting can take a long time, so you should start looking as soon as possible even if you aren't quite ready to buy just yet. Plus, planning early will help you get preapproved for a loan so you can jump on the chance to buy your perfect house when you find it. The Knot recommends starting to budget for these two expenses right after your engagement, allowing about 15 months to put together a feasible financial plan.
Set Budgets for Your Wedding
Weddings often end up costing more than couples expect to pay. In fact, the average cost of a wedding in America is $33,391, enough for a 20 percent down payment on a decent house. Over half of all couples go into debt paying for this big day. Instead of following suit, come up with a strict budget for your wedding expenses so you can pay for everything with cash. That way, your mortgage will be the only debt you start your marriage with.
Brides has some great advice on coming up with a firm wedding budget. For example, you should prioritize the desires of you and your partner while cutting out expenses that aren't as important to you. Make sure your budgeting includes plenty of research, so you know exactly what to expect in terms of costs for various services like a live band, caterer, or photographer.
Do Some Thorough House-Hunting Research
Thanks to the Internet, buying a house is much easier today than it was a couple of decades ago. You can easily conduct online research to get an idea of the average price of homes in your area. That way, you know what kind of down payment to budget for. For example, the average price for homes in Feasterville, Pennsylvania, is $290,000. Doing online research will also help you analyze the location of your desired home and determine what kinds of amenities, family-friendly services, and entertainment opportunities are nearby. You'll be able to find crime maps and statistics as well, so you know your future home is in a safe neighborhood.
Expedite the Moving Process
Wedding season is the busiest season for moving, so start researching moving companies and book as early as possible. If you want to save on costs, you may prefer renting a moving van yourself and enlisting some friends and family to help you out instead. Creating checklists and schedules will ensure you don't forget important tasks such as updating your address with government agencies or switching over your phone, cable and Internet services. Also, coding your moving boxes will make it easier to pack and unpack more efficiently.
Before the move, go through all of you and your partner's stuff and decide on which items you can part with. This will prevent you from doing extra work to move and unpack items you end up getting rid of later. This will also help you get a head start on purchasing any household items that you don't have. A wedding registry is a great opportunity to receive any items you need and get them delivered directly to your new address.
Having open and honest financial conversations with your partner can be uncomfortable, but it's important to find out where both of you stand. It allows you to find out where your priorities are and allocate your money where it best serves both of you. If that means having a budget wedding and putting your savings towards a down payment on your dream house, then go for it!
Photo Credit: Pexels
Written by: Alice Robertson
Alice Robertson began her career in the home organization industry as a professional house cleaner. After cleaning and organizing her clients' homes for years, she decided to open her own home organization business. Over the years, she has built an impressive client list, helping to make spaces in homes and businesses more functional. She recently created tidyhome.info as a place to share the great cleaning and organizing advice she has developed over the years.
Learn the ins and outs with a jargon-busting list of terms you're likely to come across when applying for a mortgage here!